If you have a girl in your life who loves to wear sparkly jewelry, but you can't afford to keep the habit going all year round; you need to check out the great selection of Rhinestone Jewelry available at viktorviktoriashop.com
.
If you have a girl who loves bracelets check out the great 5-Row Rhinestone Bracelet. This 5-Row Rhinestone Curved Bracelet is has an easy open/close clasp for shortening time spent putting it on and off. The 5-Row Rhinestone Bracelet is curved for easier fit, yet it sparkles in the light and it's perfect for any girl who loves jewelry on your list.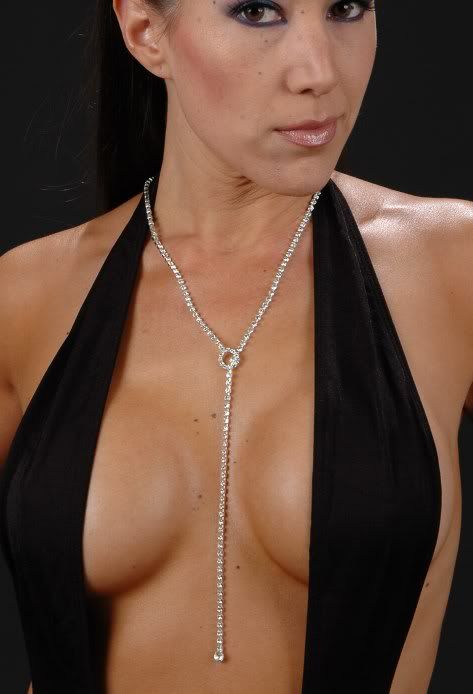 If she's more of a necklace girl (like I am), then you need to grab her one of our awesome Rhinestone Lariat Necklaces. The Rhinestone Lariat Necklace sparkles in the light, and with its long length it's perfect for low cut shirts and dresses for a sexy look. The entire chain of the Rhinestone Lariat Necklace is rhinestone and slips through the ring and can be adjusted to the perfect size.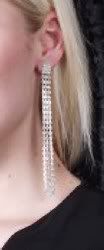 Of course there are some girls who only like earrings, and if you have that kind of girl in your life take a look at the 3-Row Rhinestone Earrings. These 3-Row Rhinestone earrings feature 3 drop chains of Rhinestones and reach about shoulder length. Perfect for a girl who loves the look of dramatic earrings or the girl who loves dazzling jewelry, you can't go wrong with the 3-Row Rhinestone Earrings.
These are all great looking pieces of Rhinestone Jewelry, sure to make her smile. They're perfect for someone who wants to give the look of dazzling jewelry but can't afford the price tag. Take a peek at the 3-Row Rhinestone Earrings, the 5-Row Rhinestone Bracelet and the Rhinestone Lariat Necklaces now at viktorviktoriashop.com.